Free Sleeping Kittens 2D Images 1.0
Add to wishlist
Added to wishlist
Removed from wishlist
4
Add to compare
Free 32 Asset Pack with 8 different kittens in 4 variations.
I designed these 32 cute sleeping kittens as icons, decoration or characters in your projects. If you need some cute cats to put into a background, for your title screen, in mobile or puzzle games, these sprites will be purrfect.
The sprites come as separate png files and are ~ 500 px each.
Each kitten comes in three different colors and outlines only.
There are no animations.
Specification:
Free Sleeping Kittens 2D Images
User Reviews
Only logged in customers who have purchased this product may leave a review.
Vendor Information
Store Name:

Sofakitty

Vendor:

Sofakitty
Address: Ottmarshart 10
85229 Markt Indersdorf

5.00 rating from 1 review
Added to wishlist
Removed from wishlist
2
Add to compare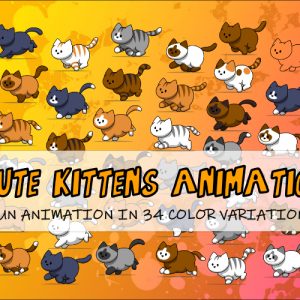 Sold by
Sofakitty
Added to wishlist
Removed from wishlist
3
Add to compare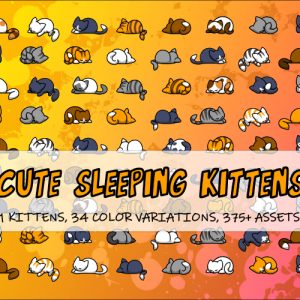 Sold by
Sofakitty
Related Products